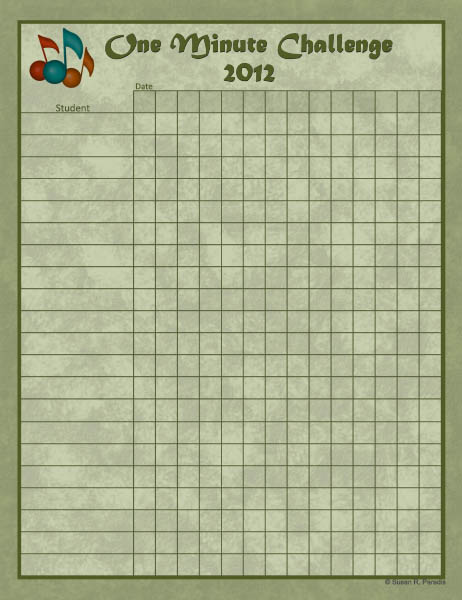 One Minute Challenge 2012
I made a chart to track the minutes it takes students to "say and play" their notes. Please see my previous post on the One Minute Club for directions. Students enjoy watching their time increase week by week. Click on the caption above to print this. You cannot print from clicking on the picture. Depending on your printer, you might notice odd margins when you print it out. To make it look nicer, I trimmed off the white edges on my copy.
Notice the graphics? I used the same theme as my binder cover and calendar. Did my students notice? The girls did!
Speaking of the calendar, I wonder if I should update it for 2012? Is anyone interested?