Easter Bunny
I promised yesterday that I would post a shorter version of Easter Bunny. This version came about when I realized that I wrote the original too difficult for my preschool student. While the version I posted yesterday was great for another student, teaching preschool children often requires short songs that repeat. She was so happy to get this, just in time for the Easter bunny!
Be sure to set your printer orientation to landscape when you print this version.
One of the reasons I wrote this tune was to give students a little extra practice with the 4th finger. Beginners often get the 2nd and 4th fingers mixed up. It takes even longer for preschool children to get the concept. I have a bag of plastic rings in all kinds of cute shapes that I bought from the dollar store. She chose a color and put a ring on each 4th finger. That made the biggest difference in her ability to enjoy playing this little song. Here is a picture of the rings on finger 3. You can see how it helps to put the rings on finger 4 as they play this piece.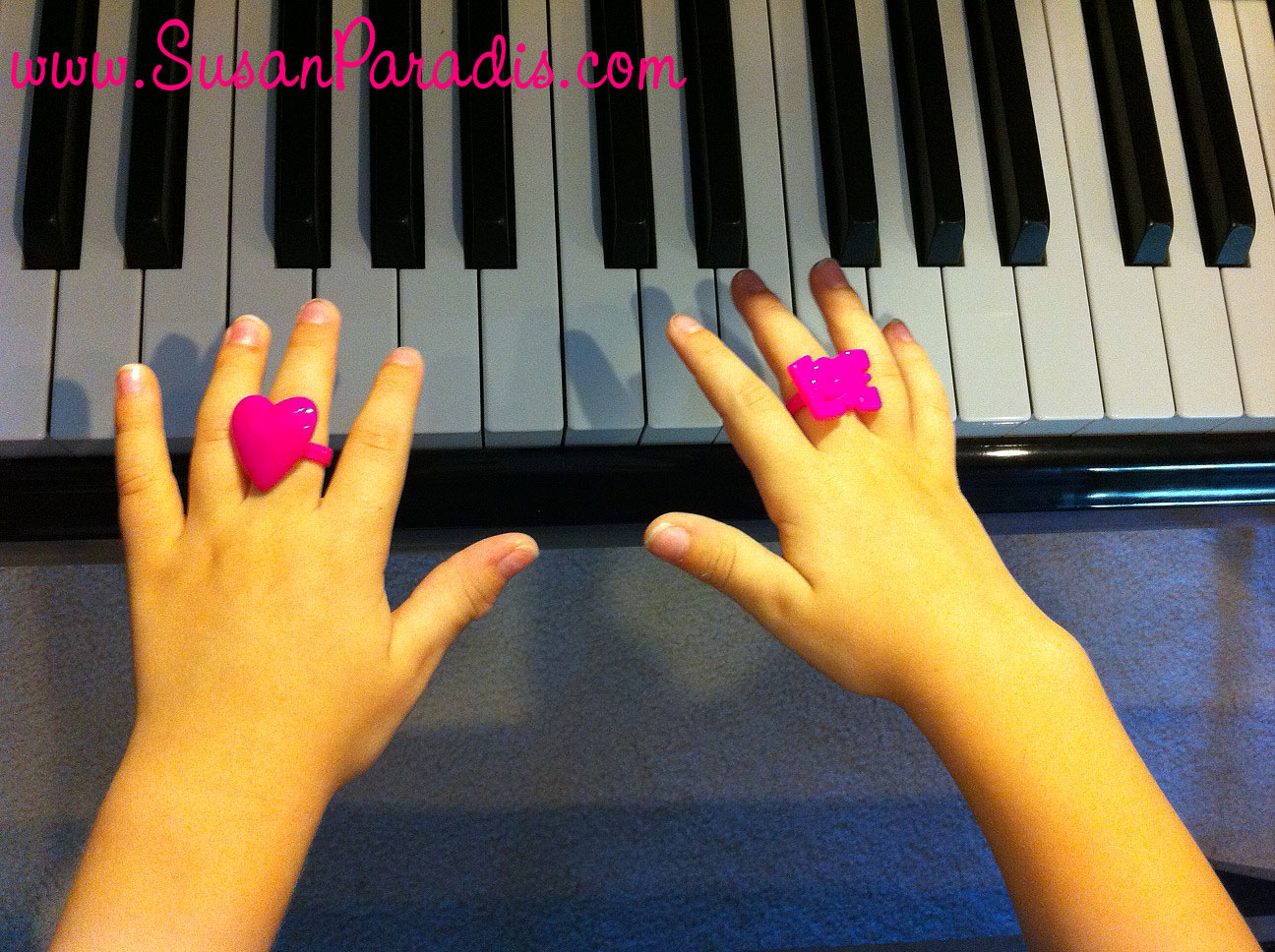 If you want some even easier seasonal music on the black keys that can be used at a student's first lessons, check out my left and right hand versions of Hot Cross Buns. The left hand version is here. Children who celebrate Easter enjoy learning about the tradition of  hot cross buns. I have also posted some sacred pre-reading and level 1 versions of hymns suitable for the Easter season. You can look at them in the music section of my website, www.susanparadis.com.